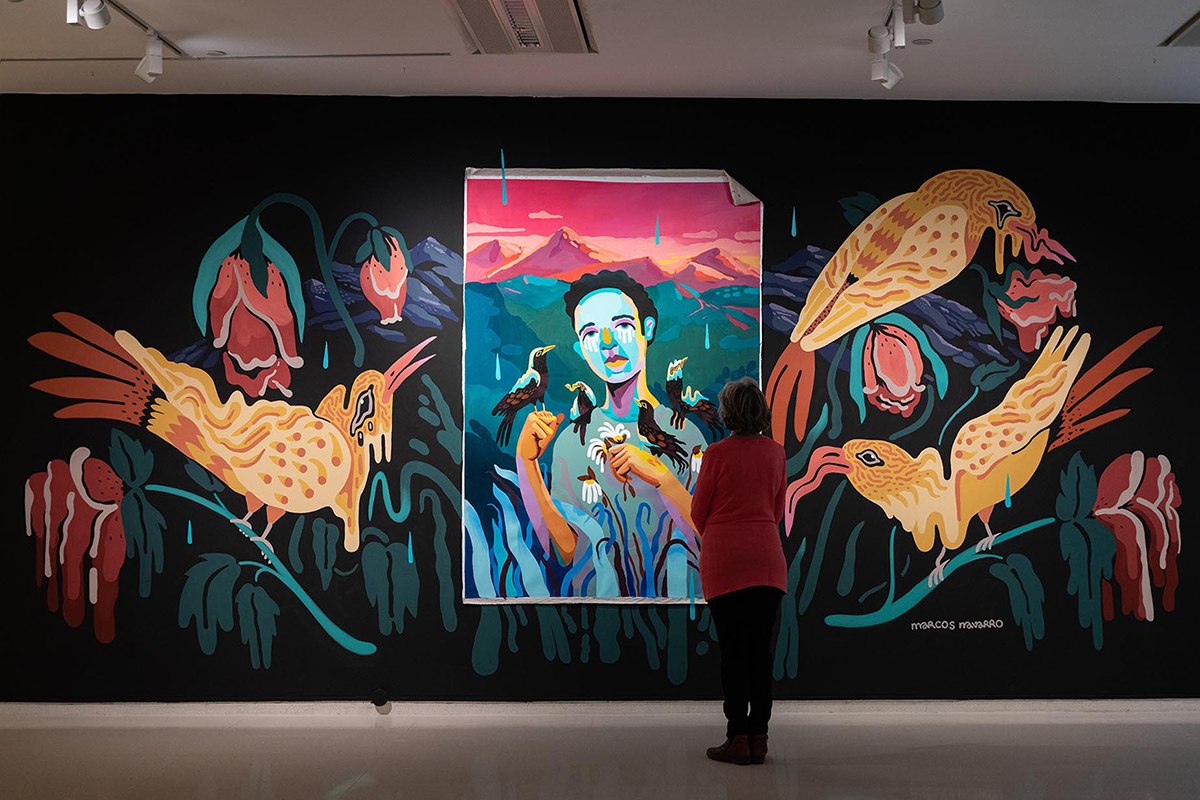 The first stage of my intervention was like I usually work, I arranged the canvas on the wall as I would have done in my workshop. It is a piece planned and studied in detail, both in terms of sketches and expression and in color environment.
The second phase was the one that talks about my relationship with graffiti and contemporary muralism.
I came with an idea in my head, but I improvised the wall painting on the wall, something I used to do in my time of more active graffiti. When the plan was simple, stay and paint.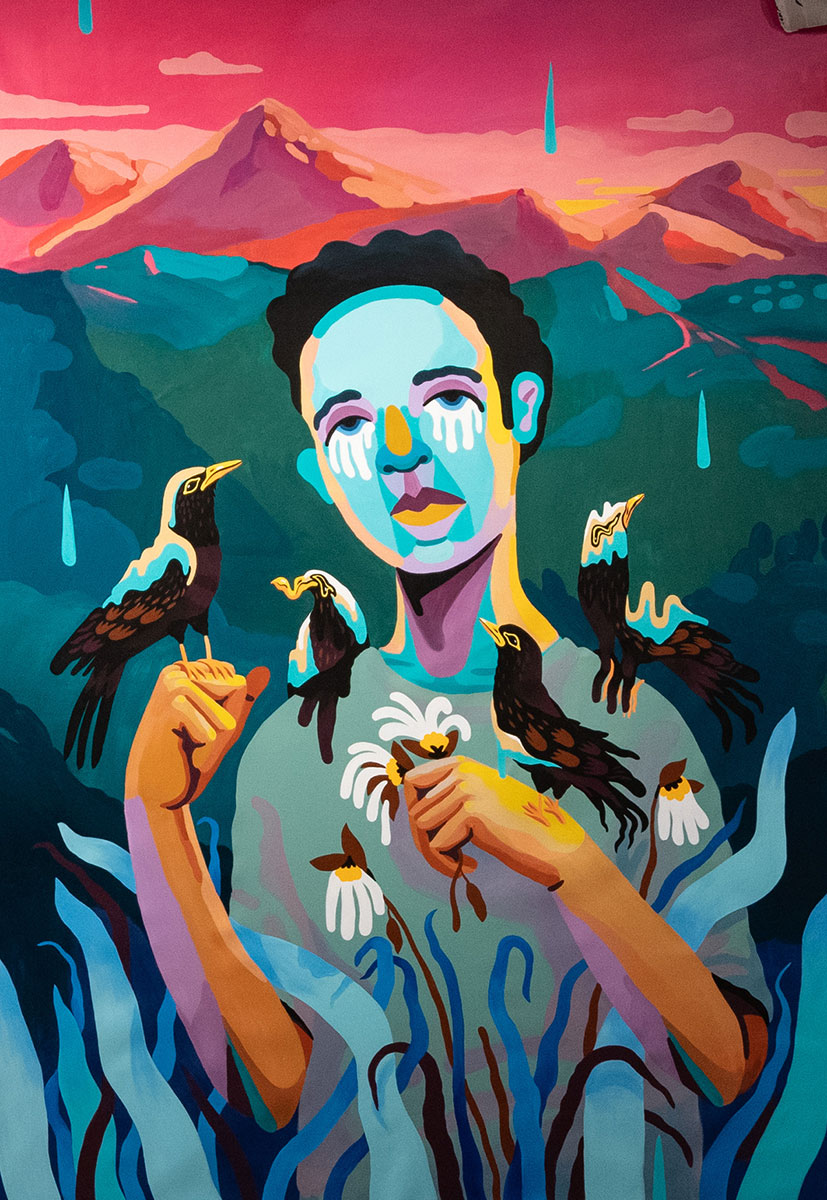 I am interested in the relationship between canvas and mural, because of the difference in colors and materials; I think that their coexistence adds value to the work. In the painting you can see an expression of sadness, where flowers wilt and nature warps around them. Suffering as if he was a martyr, but also expressing conformity to this ecological disaster.
It is the future, a dream, a parallel reality, and actuality at the same time.
I am glad to see how painting, color, character and nature manage to generate emotions for the viewer.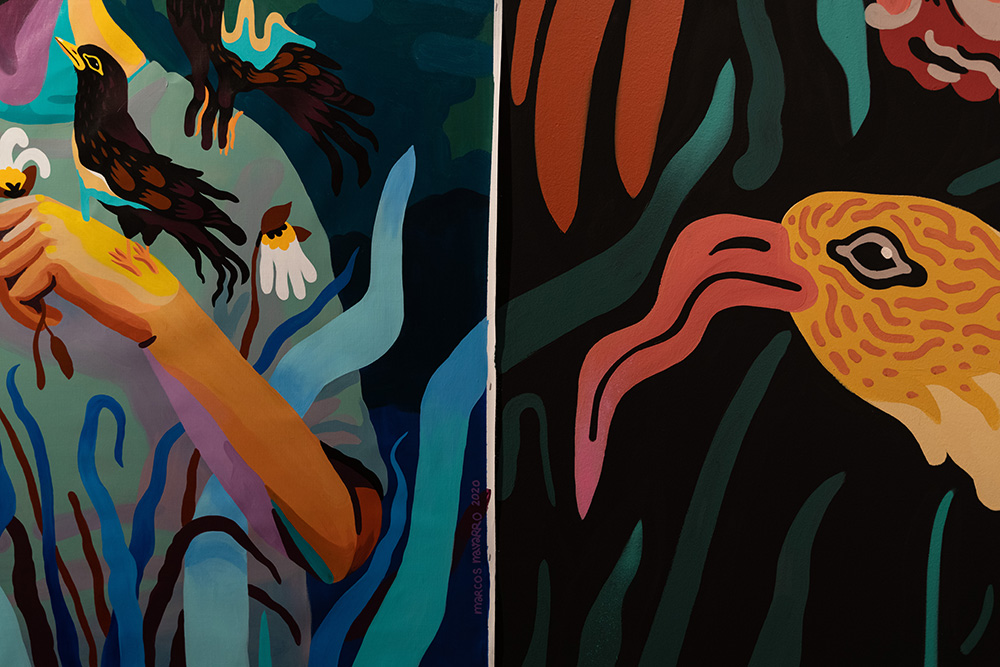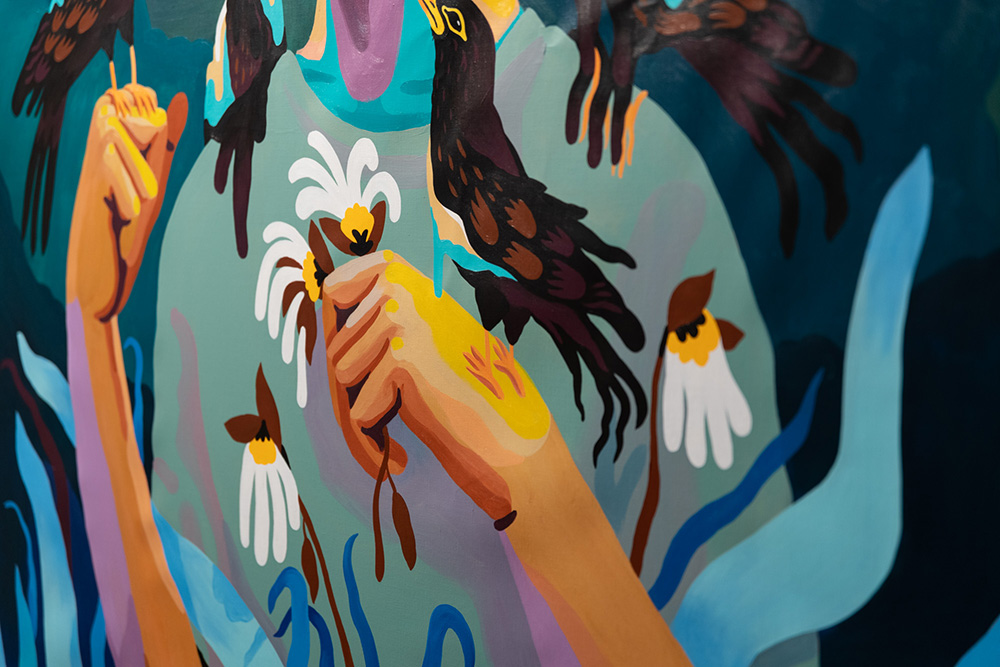 Intervention for the group show "Recién Pintado".
Curators: Spogo and Martí Noy
Photography: Clara Antón
Press: Audrey García & Fer Alcalá
Sala Josep Uclés - Badalona, Barcelona