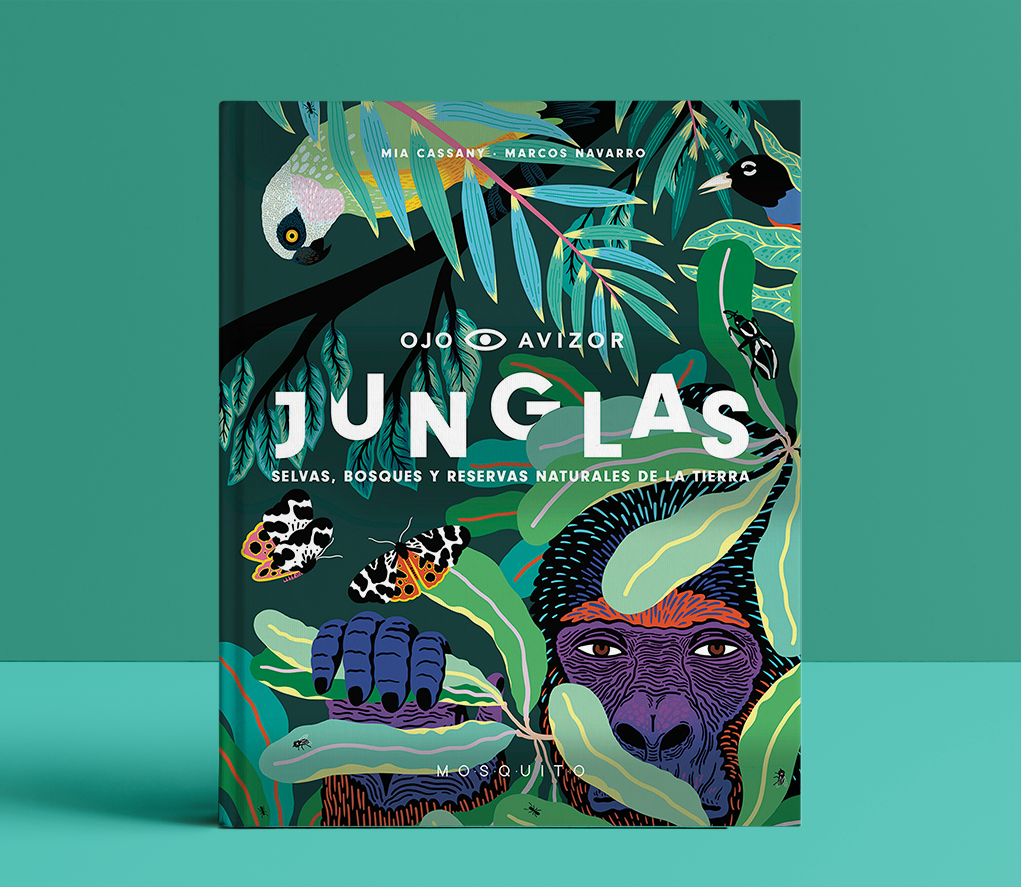 This illustrated book takes young readers to the planet's wild regions, including forests, jungles, tundras, and deserts to discover the animals that call it home.
"Junglas" (Wilderness) is the first title of a series of books which are going to have both a powerful look and incredible content. The reader will learn about many different jungles around the globe and discover at the same time a handful of hidden animals and surprises on each spread.
This book is crammed full of details in its text as well as in the drawings.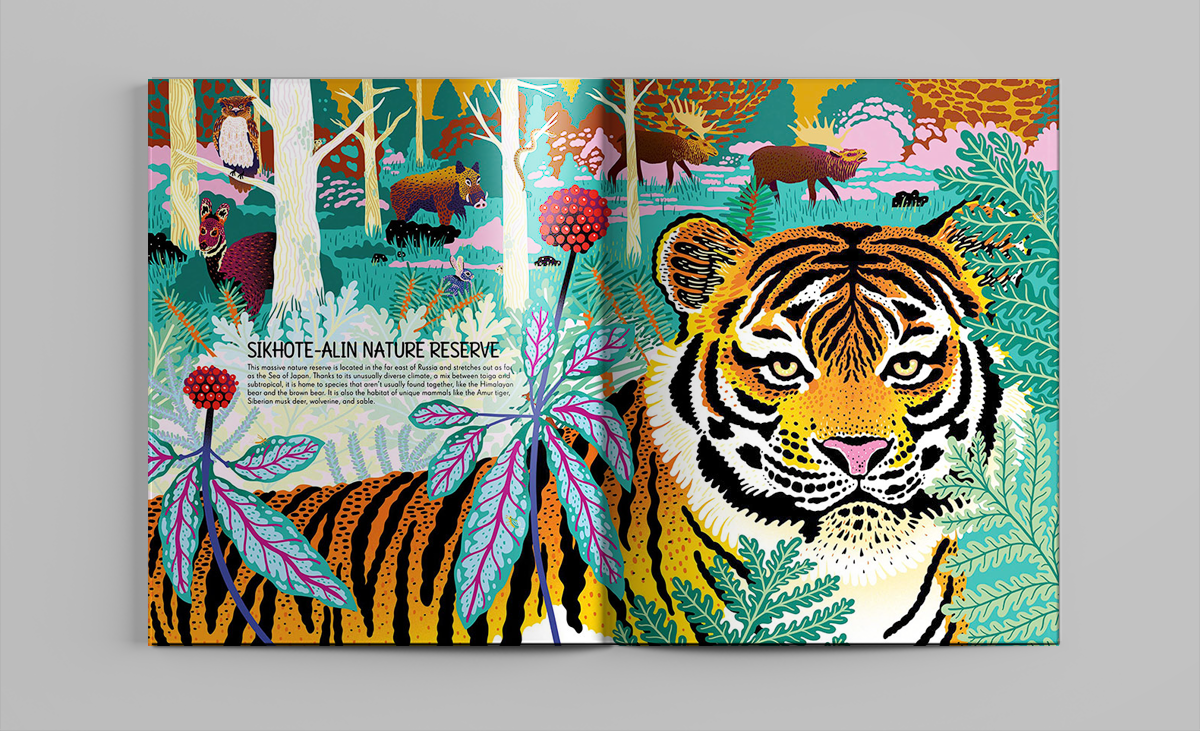 Author: Mia Cassany - Editor: Lluís Cassany