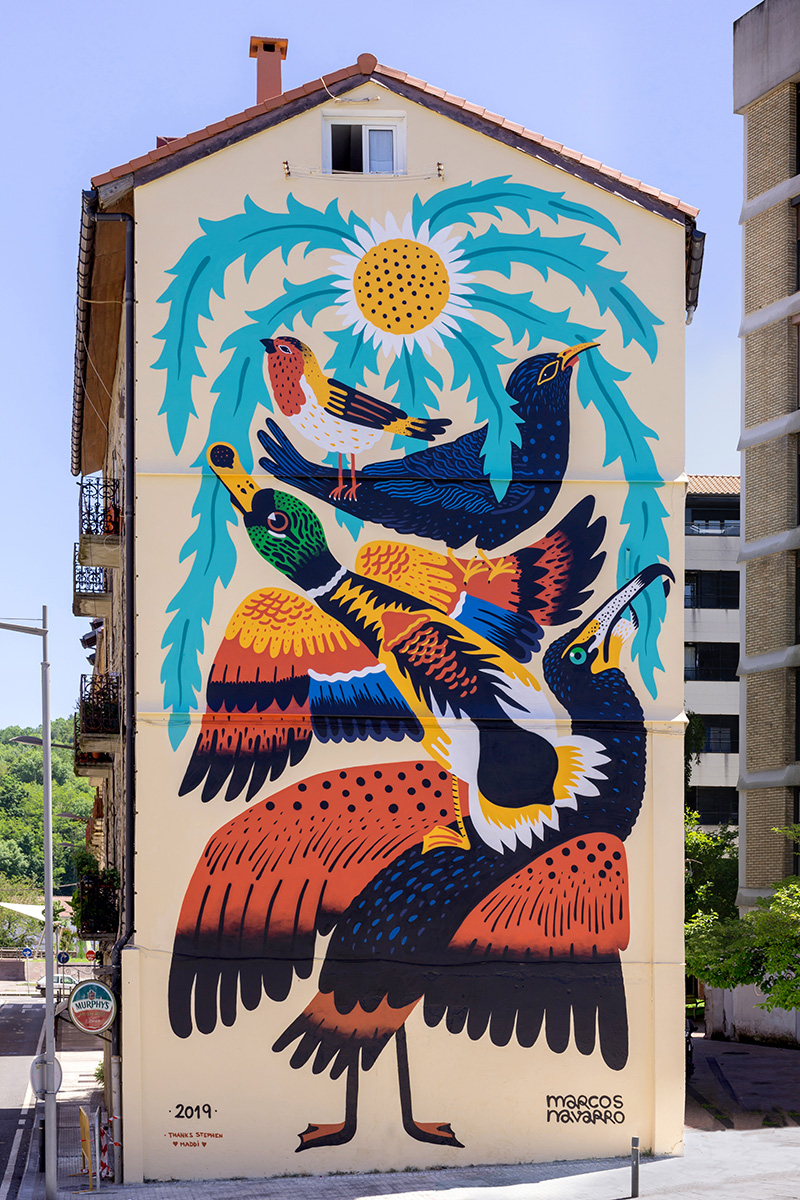 This mural is located in a working-class neighborhood, but surrounded by mounts, parks, and by the Urumea River. My studio is placed in the same area, so I usually go to the River at lunchtime, and I spent countless hours looking at the amazing bird life.
Through the wildlife I wanted to show the social harmony and coexistence. Join forces and help the neighbor to get ahead.
I love to work using the Basque folklore with my own insight, and one of my intentions was to make a mural that is also a symbol for the city and the citizens.