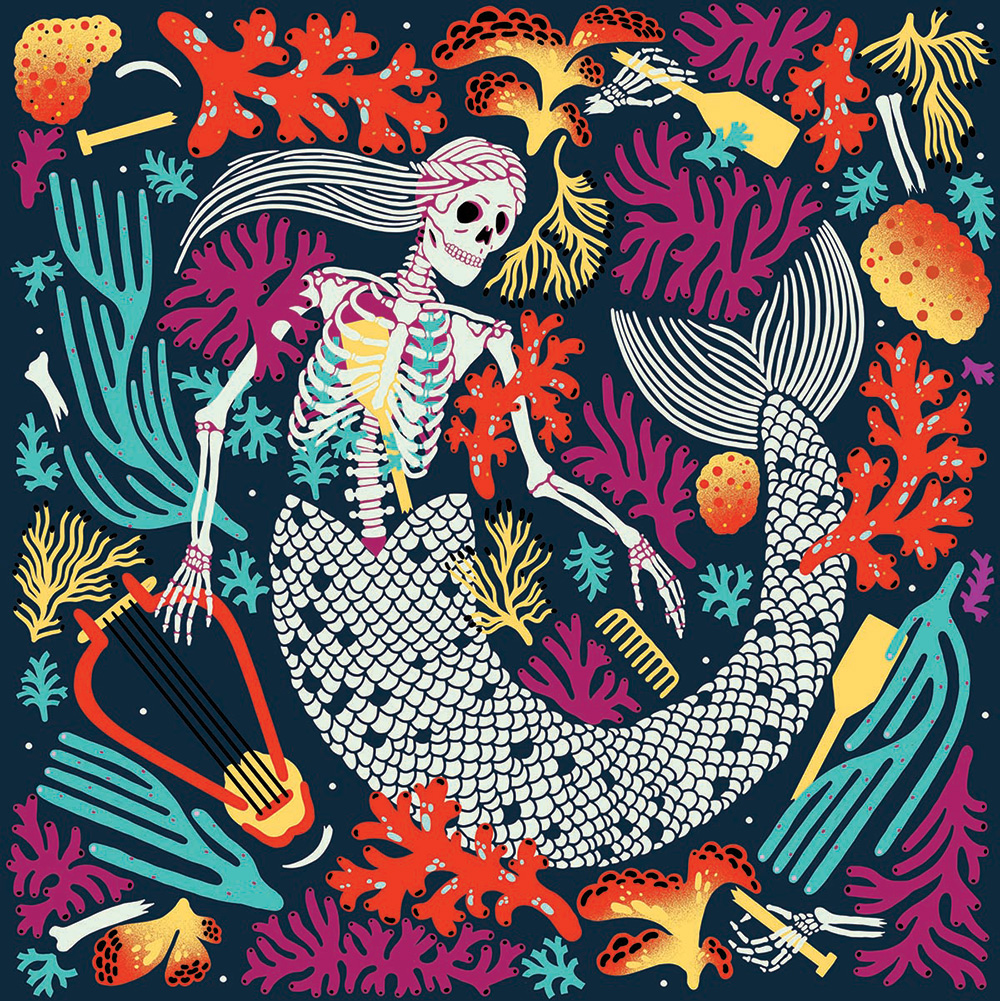 MARROW SIREN
Album art for Vinyl Moon records.
A music club that delivers a new record every month, with a fresh curated mix of new music and deluxe original artwork.
In our collaboration, I did all the album art and design.
Taking inspiration from mythical creatures of the sea, Siren legends, sailors superstitions about sea monsters and Narwals.
The skeletons ink of these illustrations glows in the dark.
The vinyl has a Tarot card of the Death.